Our Mission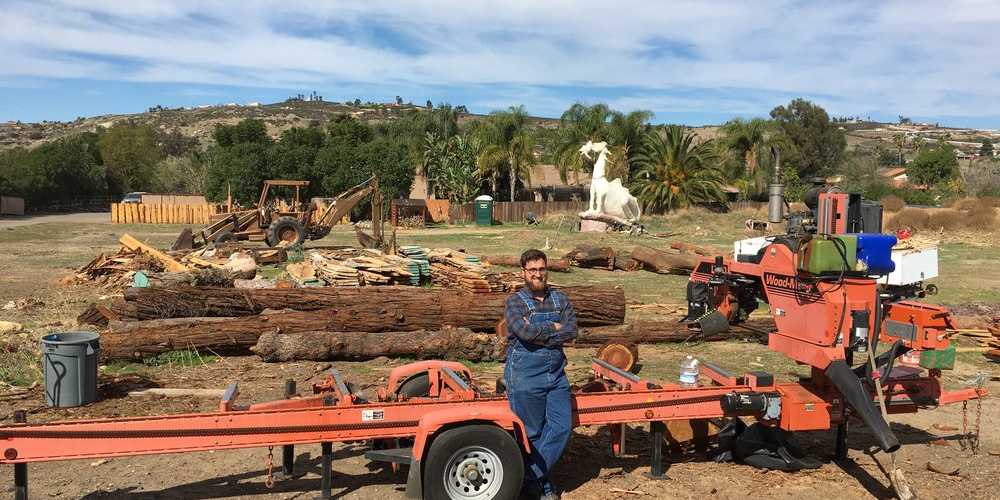 Stop wasting resources ● Teach urban forestry ● Plan for the future
Our mission is to reduce greenhouse gas emissions by diverting as much woody biomass as possible from the landfill. Cutting logs into lumber creates the most efficient byproduct from trees, as it can continue to sequester carbon for many more decades after the tree is removed. When green waste is buried at the landfill, it produces methane, which is 25% more potent than the CO2 and carbon that would be released if it naturally decomposed or was burned. After the wood is milled, we work with local governments and community organizations to encourage the use of urban wood by donating lumber for public projects. The best way to support a positive future is through education as well.
Where it began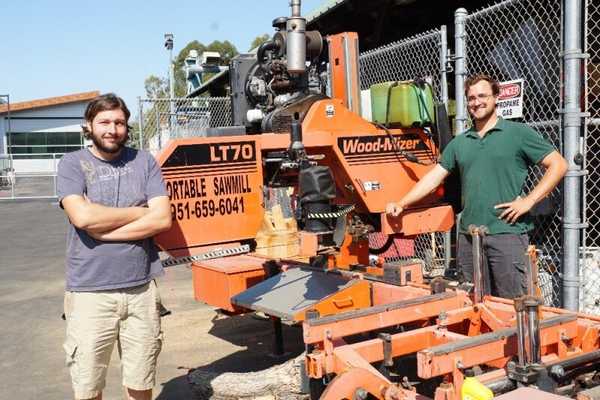 Lumbercycle was born by students at Palomar College's woodworking program. Brett Ritchey is the current sawyer for Palomar College's Urban Forestry Program and has had hundreds of students come through to volunteer and help, including Tom Hamilton and Paul Duffield. Their program is incredible, collecting trees from around the city and cutting the wood for their students to purchase for their class projects. It was promoting environmental consciousness and teaching students the importance of urban forestry and the beauty beneath the bark in our city. The only problem is that their program services only the small community at the school, whereas urban forestry and the wasteful reality behind tree removal in San Diego is so much larger, with larger potential to utilize more trees and get them into more hands and make our city a better place.
Our Vision
Tom's vision for Lumbercycle is to create zero waste utilization of trees. Lumber is first on the list for woody biomass utilization. With off cuts, sawdust, small logs and branches, you can produce so many other useful byproducts like biochar, mulch, firewood, animal bedding, and much more. Too many decent logs for lumber are wasted in the overproduction of mulch and firewood. Wood has tons of uses, but there is enough in a single tree to go around for every intention and setting up an efficiency priority list ensures that the value of a trees afterlife is optimized. In order to bring lasting culture change, we need to increase the visibility of urban forestry in our community, especially concerning waste management. The entire life of a tree is a community event from the day it's planted, through the years it's cared for, yet when its time for a tree to be removed, it is chipped and hauled and never seen again. These trees can continue to sequester carbon and live in the community where they grew through community enrichment programs and that's exactly what we aim to promote: CLOSE THE LOOP!